Contact us!

Business Hours

Monday-Friday:

6:30 am – 7:30 pm

Saturday:

8am – 5pm

Sunday:

11am - 1pm

Holidays

Important Info

Lobby is closed to the public between 12 p.m. and 2 p.m. Monday through Friday for nap time.

We are closed to the public the following holidays: (there is no pick-up or drop off) New Year's Day, Easter, Memorial Day, Independence Day, Labor Day, Thanksgiving Day, Christmas Day
"*" indicates required fields
How can we help you?
Whether you're going to work or on a vacation,
or if your pup just needs a pampering,
Hounds Town USA has you covered!
Want to See The Home of the Happiest Dogs on Earth?
Hounds Town is like no other doggie daycare facility on Earth!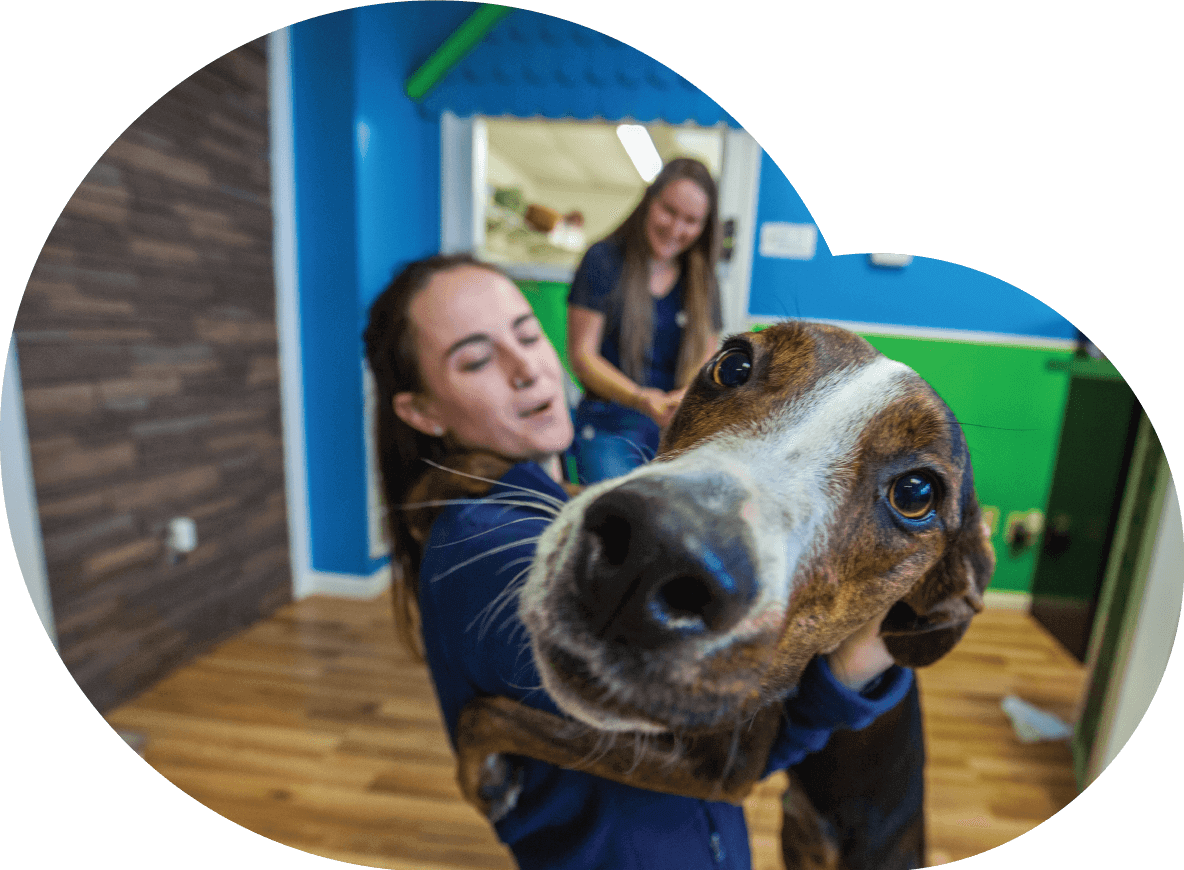 Happy Hounds Choose Hounds Town
Offering fully interactive doggie daycare, overnight dog boarding, and dog grooming services, Hounds Town – Fairfield is the place for dogs to be dogs! With expansive play areas for all day play, large luxury suites for overnight dog boarding, a pampering doggie day spa offering bathing services, retail, and a pet taxi service, Hounds Town – Fairfield is a town designed just for dogs. Our natural pack environments allow dogs to play in groups of other dogs their own size, temperament, and play style all day long-socialization that contributes greatly to a balanced life for a dog. Our themed overnight boarding suites allow for a relaxing and restful sleep after a full day of play.

If you're looking for a fully interactive doggie daycare in Fairfield, Hounds Town is the place to be!
Prices
Dog Daycare
Daily Fee

$40

Saturday

$32

5 Day Package

$190

10 Day Package

$370

20 Day Package

$680

Late Pick-up Fee After 12pm

$32
Dog Boarding
Townhome per night

$68

Suite per night

$82

Second dog sharing a room

$50

Late Checkout Fee (charge for pick-up after 12 p.m.)

$32

All Boarding reservations will require a $15 per night deposit. All reservations must be cancelled 2 calendar days prior to check in date or the deposit is non-refundable. For example: If you have boarding scheduled to start on a Thursday, you must cancel before 6:30 AM Tuesday or your deposit is not refundable. The remaining balance for your stay will be charged at checkout.
Pet Spa
For Daycare and Boarding Customers Only

Townie Bath Shampoo and towel dry

$25

Townie Bath Deluxe Shampoo, towel dry, brush & blowout

$45

Add on: Nail Trimming Essential for maintaining good hygiene and overall health

$10

Add-on: Teeth Brushing Regular oral hygiene will keep your pup's breath fresh and help prevent disease

$10

Add-on: Blueberry Facial Hypoallergenic, tearless, and lick-safe option that naturally exfoliates as it cleans and hydrates

$10

Buy 2 add-ons get the 3rd Free

$20

A-la-carte: Nail Trimming

$15
Yearly Resident Pass
1 Dog: $49.99/year
Family Membership: $74.99 (Up to 3 dogs)
Benefits: Reduced pricing on town dues for daycare, boarding, spa, and retail. Priority booking for daycare and boarding, access to member-only events, and more!
| Dog Daycare | Regular | Resident |
| --- | --- | --- |
| Monday - Friday | $40 | $38 |
| Saturday | $32 | $28 |
| 5-Pack | $190 | $180 |
| 10-Pack | $370 | $350 |
| 20-Pack | $680 | $640 |
| Dog Boarding | Regular | Resident |
| 1 Night Townhome | $68 | $65 |
| 1 Night Luxury Suite | $82 | $75 |
| Additional Dog | $50 | $45 |
| Late Pick-up | $32 | $28 |
Is our Doggy Daycare really that great!?
Let's see what other Happy Pet's Parents have to say.
Before you forget!
If you haven't already completed these forms, please download
and complete these forms prior to your evaluation appointment.
These forms are required for your evaluation
Don't forget to bring them!