Contact us!

Business Hours

Monday-Friday

6 am – 7 pm

Saturday

8 am – 5 pm

Sunday

11 am - 1 pm

Important Info

We are closed to the public the following holidays: (there is no pick-up or drop off) New Year's Day, Easter, Memorial Day, Independence Day, Labor Day, Thanksgiving Day, Christmas Day

Our lobby is closed to the public between 12 p.m. and 2 p.m. Monday through Saturday for some disruption-free downtime after a morning of play.
"*" indicates required fields
Our Services
Prices vary by location
Want to See The Home of the Happiest Dogs on Earth?
Hounds Town is like no other doggie daycare facility on Earth!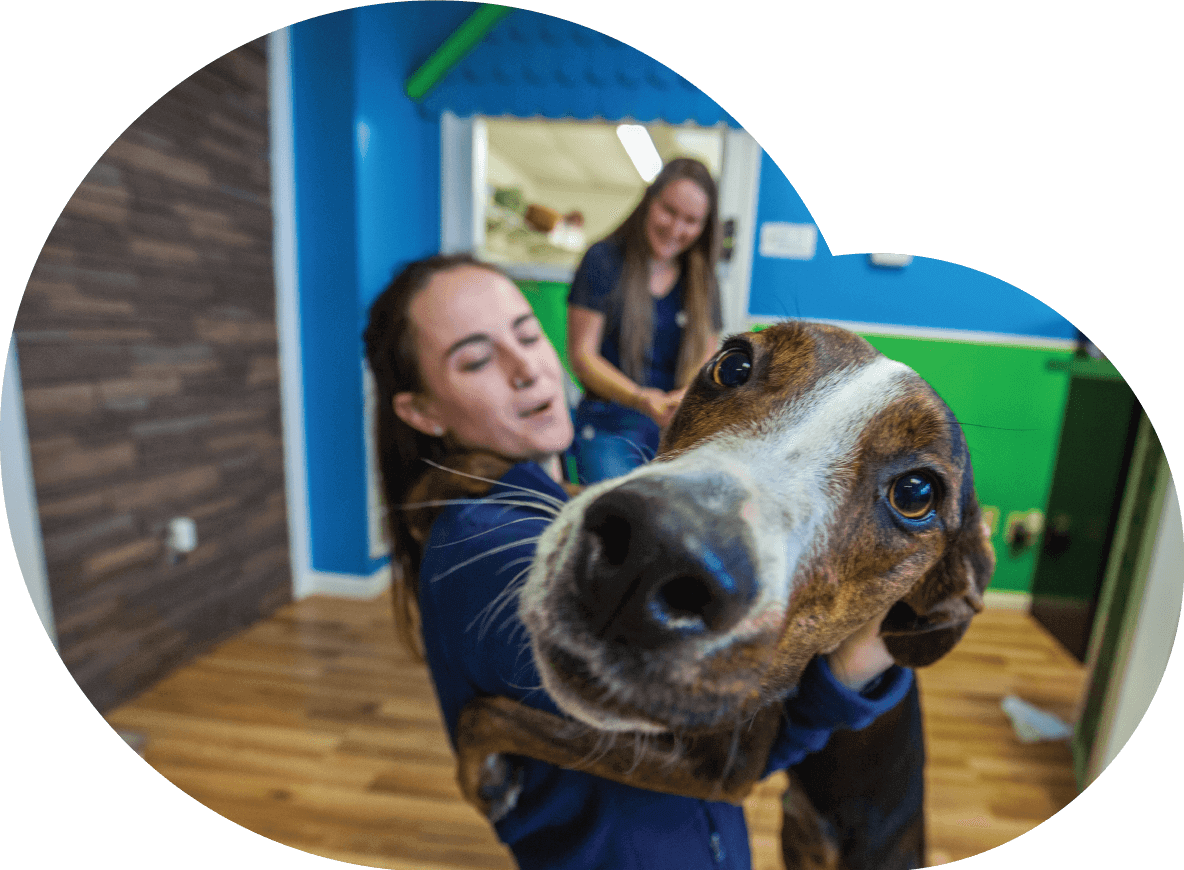 Happy Hounds Choose Hounds Town
Since 2012, Hounds Town Farmingdale has been dedicated to providing fully interactive doggie daycare, overnight dog boarding, pet taxi, and dog bathing services to the Farmingdale area. With 4,700 square feet of indoor/outdoor runs, dogs can play all day and sleep the night away in their own private luxury suite or in a standard townhome. We do not breed discriminate and offer natural pack environments for dogs to play all day long. If you're looking for pet boarding in Farmingdale, our unique town for dogs is the place to be! This interactive doggie day care is home (at least while you're at work!) to the happiest dogs on Earth!
Is our Doggy Daycare really that great!?
Let's see what other Happy Pet's Parents have to say.
Before you forget!
If you haven't already completed these forms, please download
and complete these forms prior to your evaluation appointment.
These forms are required for your evaluation
Don't forget to bring them!